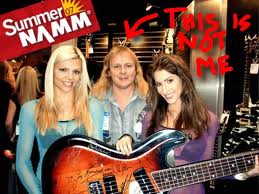 Hello everybody –
another year, another NAMM show – I will post some pictures soon. It's always so much fun to spend time with the folks from Lowden Guitars and play their beautiful guitars. And there are many friends and colleagues from all over the world I usually only come across at the major trade shows! Playing there was a lot of work – it's tricky to get a crowd from passing (and mostly jaded) industry-types but it's a great work-out and testing ground for new material. Which I've incidentally been working on in the weeks 'off' since as well.
The workshop for this summer is sold out – we're still taking people's names down for a waiting list in case of cancellations and for next year but we're full. Whee!!!
I'm writing this at Chicago O'Hare airport – I've been re-routed on account of the snow storms and have four hours to spend here…. Well, at least I finally get to write something for the website 🙂
The next week I'll be blazing through Missouri, Kansas and Colorado with my friends and fellow guitar slingers Andy McKee and Dan LaVoie – I'm very much looking forward to these concerts – it will be great to play and hang out with them and grab the 'middle' of America by the ears!
See you all soon!