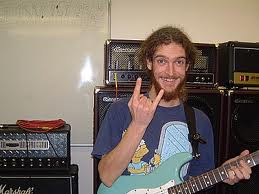 We're both happy and sad that the summer workshop is completely full. Please e-mail me anyway so you can be the first to know about next year's workshop.
I'm in Austria at the moment, enjoying a couple of days 'break' in the middle of a spring tour which spans six countries and three continents… I also just spent a day and a half answering left-over e-mails.
NEWS: I'm very happy to announce that I have joined Cornford Records – a record label which is also home to the fantastic Guthrie Govan. This is a bit of an adventure as Cornford Records are basically known for extreme electric guitar playing but we think my acoustic antics should go down well with the shredder crowd.